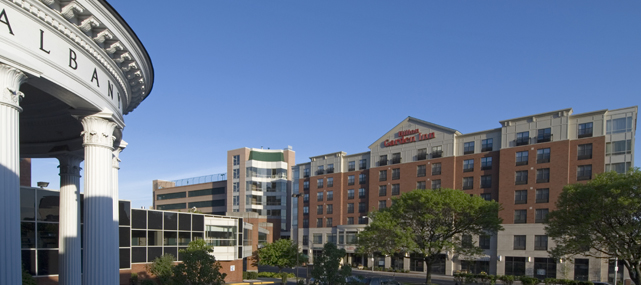 Students who would like to apply for the Albany medical college PA program should contact University of Albany's Prehealth Advisor, who will inform the student about the Albany PA program and what the process entails. Every January the University of Albany Prehealth Advisor will send the names and addresses of applicants to the Center for Physician Assistant Studies. After which, a letter of instruction complete with application materials will be mailed directly by the Center to the applicants, who must complete the applications and mail them back to the Center before June 15 of each current year. The selection process will be finished by September 1st.
Albany Medical College PA Program Eligibility
Students must have a GPA of 3.20 or higher
Must complete 2 semesters each of general chemistry and biology
Must complete 1 semester each of physiology and human anatomy
Enroll a full course load (as specified by the University)
Finish all prerequisite courses
Advantage of Enrolling in the Albany PA Program
Students who are accepted in the early assurance program will be exempted from the GRE (Graduate Record Examination)
Students will know their benefits from participating in the program because they are required to write a statement about it.
Students will be able to pursue a direct path to the PA program since they will have to develop an outline of their goals for the rest of their undergraduate year.
Students will know how to improve their aptitude skills as future physician assistants, since they are obliged to structure a plan that shows how they will sustain their specific goals through academic and extracurricular activities.
If you are interested in full list of Albany Medical College PA Program requirements, you can review here.

Admissions processing for the PA program usually start from May 1 and ends by September 1 of every current year. Upon being offered an admission to the Albany medical college PA program, the student must likewise make a mutual commitment not to enroll or apply to other PA program. The CPAS will make reservations for the student to attend the Albany PA program the following January after completing his or her undergraduate degree.
You can check also University of Washington PA Program, if you need. It is a great opportunity for students.
Don't forget about the basic PA program requirements when you get ready.
If you need help with your Albany pa program, contact our team right away!