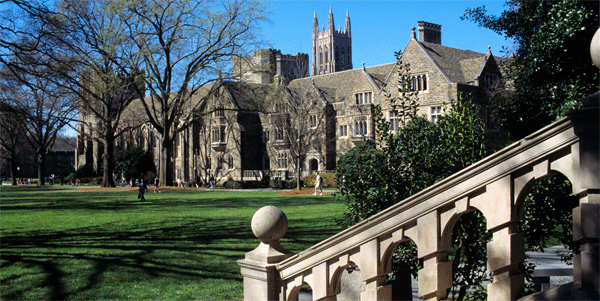 For students who wish to enroll in the Duke University PA program, every prerequisite must be completed and finished by December 31, 2015 in order to be eligible for classes that will start by August 2016.The Duke PA program will accept eligible undergraduate seniors to pass their applications provided they complete their undergraduate studies including all electives before the starting date of classes in August 2016. Students who finished their baccalaureate degrees from schools outside the United States are required to complete a 30 semester hours of additional undergraduate or graduate study within a U.S. college or university before they apply for the Duke University PA program
Requirements for Duke PA Program
The physician assistant program at Duke University requires applicants to complete the following eight (8) prerequisite studies:
Anatomy
Physiology
Microbiology
Other Biology course (student's choice)
Second other Biology course (student's choice)
Chemistry Course with laboratory (student's choice)
Second Chemistry Course with laboratory (student's choice)
Statistics
Experienced Required for Duke University PA program
1,000 hours of hands-on patient care experience completed on or before October 1, 2015.
Examples: RN, nurse's aid, clinic assistant, paramedic, EMT, Peace Corps volunteer, technologist, clinical research assistant, therapist, etc.
Note that the following experiences do not count toward the required 1,000 hours experience: non-clinical research assistant positions, student clinical experiences, CPR or ACLS instructor, pharmaceutical representative, medical secretary, life guard and other clerical positions.
GRE scores reported directly to Duke University will not be recognized. The scores must come straight from the ETS to CASPA code 422.
All prerequisite courses must be finished by the end of September 2015 with a grade of "C" or higher (not "C" minus).
For more tips you may look through the full list of Duke PA Program requirements here.

Courses that are awarded by means of examination only cannot be accepted with respect to any of the prerequisite courses. Likewise, GREs taken before January 01, 2011 and after October 1, 2015 will not be honored. No other test is accepted and is required of all applicants, even those who have earned masters and doctoral degrees, who will apply for the Duke PA program.
In addition, Albany PA Program is also a good chance to get experience for a student.
If you want to get ready really thoroughly for the pa programs in US, review these PA program requirements as well.
If you need help with your Duke PA program, contact our team right away!