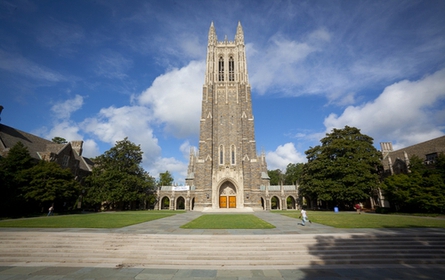 Schools that offer PA programs in the US must have the facilities and appropriate curriculum that involves intensive hands-on training for thousands of work hours.PA programs in the USA are available at distinguished schools all over the country. Potential physician applicants can find a USA PA program that matches their personal and education needs.
PA programs in US are practical degree programs which necessitates focus on studies and clinical rounds. Hence, students are often advised to limit their employment outside the program.
Selecting Top Schools with PA Programs in the US – Tips
Renowned Schools with
PA programs in USA:
The Duke University remains to be a prominent school for the physician assistant program and was ranked number 1 in Physician Assistant programs by the U.S. News & World Report aside from also being ranked as number 10 as a national university. The program at Duke's University permits access to high technology facilities that includes affiliation with the Duke University Hospital and the Center for the Study of Aging and Human Development.
The Baylor College of Medicine was ranked 6 in the PA programs in US by the U.S. News and World Report for 2012. It is the lone private medical school in the greater Southwest with a $302 million in funding. Their curriculum includes scientific and medical studies related to testing and diagnostic processes.
The University of Oklahoma guarantees intensive hands-on experience and well-rounded research knowledge that leads you to interact with uninsured patients within the free student clinics operated by the university. It is ranked no. 16 by the Physician Assistant programs by the U.S. News and World Report.
The Albany medical college PA program is also quite promising.

Colleges or universities with a USA PA program must conform to your specific needs in terms of prerequisites, curriculum and financial aid availability.
If you need help with your USA PA program, contact our team right away!