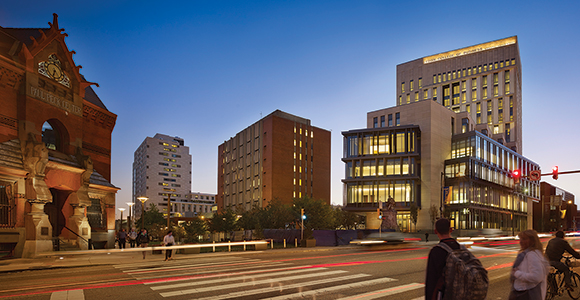 Drexel University physician assistant program gives students a master of health science degree. Physician assistant is a health care provider and if you want to graduate in a certified and recognized PA school, involve yourself to Drexel University.
Drexel Physician Assistant Program Requirements
Here are Drexel physician assistant program requirements that you need to know in getting into the program and start achieving and getting your dreams.
Degree: If applicants do not have a bachelor's degree, 90 credit hours are required. List of courses that you need to complete can be found at the website of the school.
GPA: A minimum of 3.0 on a 4.0 scale GPA is required to applicants.
Tests: GRE scores are not being required by the program.
Transcript of record: Applicants must submit all transcripts of record from attended universities or colleges. It must be sent to CASPA.
Prerequisites: Applicants must need to meet all the technical standards to qualify. Every applicant is required to review the technical standards for a physician assistant program.
References: Students are required to submit three letters of recommendation. It must be submitted on CASPA. It is important that students should submit references coming from supervisor or academic instructors.
Personal statement: The essay should be submitted as part of the CASPA application.
Portfolio or interview: Interview is required for students.
Resume or CV
Clinical experience
Learn which requirements you are to meet in order to get into the Texas tech physician assistant program!
Tips in Getting Into Drexel University physician assistant program
Start early: It is important to start researching as early as possible. This is important to do to make sure that you complete all the PA

program requirements

and meet the deadline.
Pay attention to GPA: Applicants must need to pay attention to their GPA because it is an important requirement. It is not required that you get an A grade, but a good score is required.
Earn a bachelor's degree: If you want to become a professional physician assistant, you need to get at least a bachelor's degree.

There are many things required by the physician assistant program to students and it is important to complete all of it. If you want to become a good PA, enter a school that will help you a lot and increase your ability.
Don't hesitate to follow our tips if you dream of Drexel University physician assistant program!