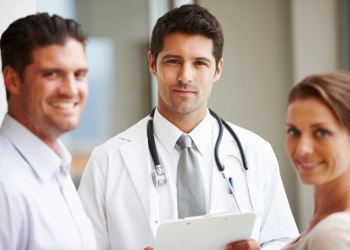 To be able to have a PA career in emergency medicine, you must be eligible to enroll in an accredited physician assistant training program. The requirements for entry differ from school to school but most would require you to at least have a bachelor's degree to be accepted.
An emergency medicine physician assistant normally enjoys the fast-paced environment that they work in. The different settings of needed health care assistance are given under the supervision of the doctor. The emergency medicine PA must always have good judgment and can work independently in a team setting.
Education Qualification of an Emergency Medicine PA
Must have graduated from an accredited PA program that is certified by the NCCPA (National Commission on Certification for Physician Assistants)

Is duly license to do PA practice in the state where he or she is currently works

Has continuing emergency medicine training

Hal appropriate knowledge as an

emergency medicine physician assistant

Is a graduate of

emergency medicine physician assistant residency

Member of SEMPA
Skills of an Emergency Medicine PA
Can provide care for patients in different situations

Knowledgeable in critical care modalities

Carry out needed physical examinations and evaluation

Evaluate laboratory test and x-rays

Make an order for diagnostic tests
Aside from the above, emergency medicine PA should be able to perform other medical procedures like abscess draining, wound care, stitching, draining lung fluids, placement of breathing tube in the trachea and inserting central lines.
The practice of physician assistant emergency medicine by law is considered an independent one that can normally make autonomous clinical decisions regarding a medical case. However the physician assistant emergency medicine is guarded by the supervisory requirements of each state. It is important the PA abide by the state law where they are presently practicing.
Most emergency medicine PAs have the option to pursue emergency medicine physician assistant residency to expand their training and knowledge. PAs who finished their residencies have better chances of getting higher salaries and better work opportunities. Although the residency would entail additional time for going to school (one year at most) and additional money spent for tuition.
If you're planning to become a surgery physician assistant, consider the tips we've prepared for you. Also, if you are looking for samples of letter of intent pharmacy residency, here are some.
And if you need help with an emergency medicine physician assistant program, contact our team right away!