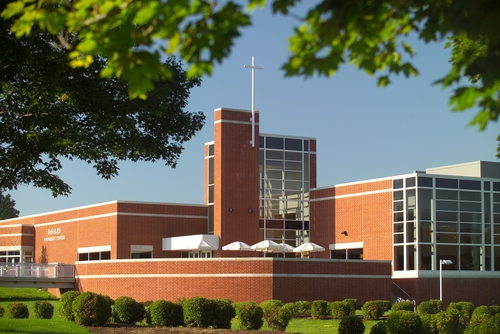 Are you looking to apply in the Desales University physician assistant program? As an aspiring physician assistant who will be engaged in working closely with a doctor and patients in the future, preparing your education and training you need for the field is important, and one of the things you can do is to complete your application in the Desales for your PA training. See the following for requirements and tips to be accepted.
Desales University Physician Assistant Program Requirements
Prerequisite courses
Completed courses in Anatomy and physiology
Completed inorganic chemistry and organic chemistry
Both English composition I and II
Microbiology
General biology
Statistics
Psychology
*Take note: These courses have to be taken within five years prior to the application. However, you can be given exception if you have work experience and active in the medical field.
At least a bachelor's degree
GPA of 3.0 or higher
No minimum GRE required
Three letters of recommendations
TOEFL score for those non-native English speakers
500 hours in healthcare experience
TOR
Why don't you learn more about multiple options out there in the country? Have a look at what a Northeastern University physician assistant program is ready to offer you!
Getting into the Desales Physician Assistant Program
Prepare your PA program requirements early so that you can meet the submission deadlines. You shouldn't wait until there is little time left.
You should choose your recommenders carefully in order that they can speak best about and for you and your professional experience. You should also choose them early so that they will have the time to conceptualize and write the letters of recommendation.
Prepare all the needed documents and make sure that they pass the qualifications of the program before applying to it.
Research about the school so that you will learn more about it and that you can discuss about your goals and answer the questions properly in case you are shortlisted for the admissions interview, if there will be.

Applying for the Desales physician assistant program is not an easy task because you will have to have the prerequisite courses completed before the application deadline. Allot enough time in preparing your documents and requirements because only completed ones will be reviewed. Also, you should have professional or hands on experience so that you can qualify for the program.
So start getting ready for Desales University physician assistant program today!